Just a small post...
I and many others have spent countless hours on TE. A select few have built a platform and for our staff and me a lot of it is in unknown territory. Sure we can look at other networks to see what they have done, but for the most part, much of what they have created does not apply to TE. Our network is indeed unique. Unfortunately, this is where a key problem has formed. Faction networks simply don't exist anywhere else with the size of ours. Sure there are other faction networks, but they are simply pvp faction servers within a minigame network, which don't even remotely mirror what we have. When I think about why we don't see other large faction networks, I think it's due to the nature of what factions are and how it works. This has become our Achilles heel.
Factions in our v2 form was quite incredible. We built a massive community on a much smaller player base. This was due to the tight interactions and server cap. To get into TE, you had to be a VIP or REALLY want to play here since we only had 150 player slots and one single server. A player could represent only a single faction at any given time. This built a bond between faction members, like a tight knit guild of friends. This does not mean our server didn't have issues, our memories are quite odd things. They constantly adjust and we tend to remember the good things over the bad, especially with video games. We all have this glowing memory of what V2 was, but when we look deeper, it had massive issues, it used to crash every 30min, its TPS was under 5 out of 20, meaning dead slow. And we didn't even have mobs on this server at first. Our economy was shot and overinflated like crazy. Hackers everywhere and our biggest issue of all - it was not sustainable. The tech was constantly changing, Minecraft was updating, servers were updated and Minecraft as a game and as a company had changed so much and we were being left behind. Our expectation of what we were a part of changed. When I had the most fun in Minecraft, it was right in the beta around 1.7.3 (mc reset to v1.00 after the beta) This was because the Minecraft game and concept was so different, and the players I had been playing with were of a much older age. The game was more like rust back then; you build shit and people would attack it. Minecraft back then had a raw feel, a much different game. If I was to recreate a server of that era today, all and all, it would probably not be anywhere as fun. This is partly because our standard of design has changed and cannot be changed back with what Minecraft is now. Effectively, this is what v2 seems like when looking back at it from v3 today.

So what changed on our end since then?
We rebuilt our architecture from the ground up. Gee , I make it sound like nothing. What I really mean is, we rebuilt EVERYTHING from the ground up. It took us 3 attempts because the scale of what we were doing was so large. We were building a true factions network, not some simple ass minigame network, but a really living and breathing factions network. We tried to preserve the faction server and place it into this new network and this was not a simple undertaking. This new factions server in v3 mirrors what v2 looked like but we also overhauled a lot of things to improve it, like adding a pvp world and a new public mine. Under the hood, the plugins were overhauled to such an extent they do not resemble much of the old v2 plugins. It's not an easy task putting this type of server into a network and have it connect with the rest. To this day I have never seen any other network come close to building a large factions network.
As v3 started to become more than just sketches, I put extra work into planning a network that put extra care on player interaction to fight what I feared and hated about minigame networks. They are hollow places with no player interaction. You go in, play a game and go out. It's not a place you really make friends and so it doesn't create much of a community. So I planned our systems to fight this. We built the economy, tp, chat, inventories, perms, logins, and much more to all work across all servers, from one to another. As a whole, this did not preserve the factions system as it once was. As we advanced from v2 to v3, we effectively fragmented the community, one server became 4 and even though you could create a faction on all servers, all this really did was make the bond of players in each faction weaker. Think about it like this: You're playing a game, you have a friends list and a guild. All your friends play with you in this guild and one day that game, now lets you have 4 guilds. Well great, you can now have 4 set of friends? That's bad, really bad. That tight group of friends just got a hell of a lot weaker and fragmented with less value.
More fragmentation
As we built the new shop world, it did exactly what we wanted it to. We had two issues to fix: Issue 1. Admin shop was not "game like". It was all one boring place making your task super short. From a game design point of view, this is terrible. Just imagine if Skyrim had all it's shops merged into 5 npc's standing next to each other. Sure it makes it easy but it also kills the challenge and shortens the games life.
Issue 2: Faction shops in the worlds were incredibly huge places that had too many entities which killed server performance. The aim was to off-load the shops to a dedicated server built for such a thing. This would then take the load off the build servers. Just imagine a single build world such as v2 running this. It would be working 1% speed and be pretty much unplayable. This is what I mean about unsustainable. Anyway. Moving the shops to this world worked great, but also added to the fragmentation. Effectively removing one of the biggest aspects about a build world, their shops.
Next came the fall of TeamSpeak. TS is such a great tool. TE was built around it and a lot of people simply don't understand the impact of what it did for TE. It's one thing to make a friend in-game, it's another to talk to them every day in a voice channel with other mates. You form bonds with people you simply cannot, using just in-game chat. Our staff system was built around it. To become staff, you needed to be on TS to even be considered. With the rise of discord, this has done a few things. It formed a new type of text based community and killed most of TeamSpeak. We tried to ignore discord because It's shit compared to TS, but it grew and became more accessible and easy to use than TS and thus it won out.
A lot of people say people are leaving or it's not the same community as it once was, This true but it's not the whole story. People come and go, it has always been like this. I can count many friends that I made in v2 and left in v2. People grow up, they get bored, They get a job or new jobs and they move on. For the most part, staff and players didn't make a dedicated post saying they are leaving, they would simply go inactive. Recently an admin made a leaving thread. Some of the other inactive staff saw that and also decided to make posts. If you saw how many staff we have had over the years we would need a library. Remember TE started in 2011 and we are about to hit 2018.
Now to address the drop in players. Almost 2 months ago an element in launchers update system became broken and cannot be fixed. This is due to a service we used being made obsolete by the company owning such service. As a result all the launchers downloaded from public locations could not longer update. About 98% of all downloads of the launcher are older versions. This means for a month we had almost no new players because the launcher they downloaded could not update to be played with the newer versions of MC, which the server uses. This was one issue that turned into a massive one. After that month, the new version of the launcher was only obtainable from launchers which updated to it before the system broke. Shortly after that we got blacklisted by Mojang. This means players cannot connect to our server using the official Minecraft client. Normally this would not have been an issue. A patch to bypass the blacklist would be sent out to the launcher, but since the update system is broken in all but the latest version, that means next to no launchers could update to bypass the blacklist. At the start of the blacklist, our player base dropped to about 8%. Right after that a patch was pushed out to the latest launcher with the update system. As of right now, most public download locations for the launcher are not for the current version with the working update system, but the old broken version that cannot bypass the blacklist, and cannot update. It takes a long time for the new version of the launcher to become standard and spread. Week by week we claim back more players, we are now at around 30-40% and keep growing. It will take a long time to get back to that 100%.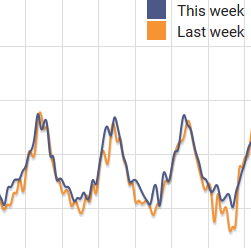 This brings me to v4. Planning has already started and addresses a lot of the issues I have listed. V4 is a big step that aims to tighten factions and is focused around the community. Please don't ask questions about it here. I will make another post later on with plans and logic.
- raid